You are here:
News
Conclusion of the CastForge in Stuttgart
Conclusion of the CastForge in Stuttgart
We have had three very informative and interesting days at the CastForge Fair in Stuttgart recently and are very happy about that.
This Fair gave us the opportunity to have inspiring discussions with familar as well as new potential business partners.
HFB was one of 323 companies displaying its goods in two halls at the CastForge in Stuttgart. 68% of the exhibitors came from abroad - the rest were German based companies.
One of the main topics of our various discussions was the possibility to relocate supply chains from third countries or Asian ountries back to European suppliers.
Of course, we are very happy about this development, as we are proud of being a German/European manufacturer!
This is why we look ahead quite positively at present despite the curent adversities and feel reassured to stick with our slogan "made in Germany/made in Europe".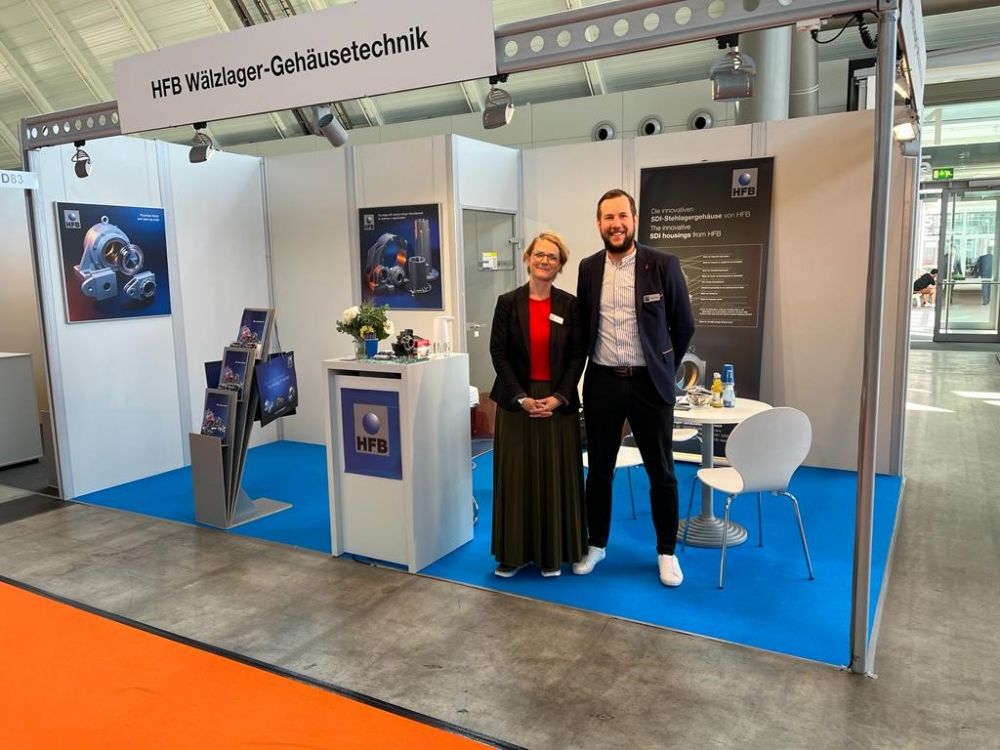 (Katrin Finkenrath and Florian Stuhl (Vetrieb/Sales))